New Generation Service Exchange (NGSE)
Recently Rotary International designated a new exchange program, New Generations Service Exchange (NGSE). It is designed for persons 18 to 25 years of age. Using this exchange opportunity, young people can explore other cultures and their languages while also testing the waters of possible career paths by virtue of unpaid internships opportunities abroad. There is only one significant qualifier other than age: the exchangee must participate fully in service projects while overseas. Rotary District 6110 has already participated in several NGSEs to Bolivia, Brazil, and two to Germany. The testimonials below speak volumes about this wonderful new program.
NGSE is new to RI and is continually evolving. A fully fleshed out set of program guidelines, and processes should be available soon. Stay tuned on for more on this great new program—soon!
Find the NGSE application here.
Paul Reagan, Rotary District 6110 NGSE Chair (click name to e-mail Paul)
NGSE Testimonials
Todd Jenkins, NGSE to Brazil
Rotary Club of Fayetteville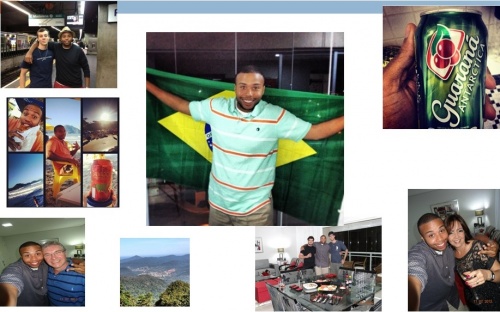 New Generation Service Exchange was life changing for me. I completed my experience in Sao Paulo, Brazil. It became the first of so many new experiences–my first international flight, learning a new culture, living with a foreign family, which my host mother only spoke Portuguese; however most of all, I was able to create lifelong friendships beyond US boarders. Additionally, the exchange experience allowed me to not only understand the culture of the county, my newfound family and their city university and leadership system (my vocational and research interests during my exchange), but it was reciprocal, I learned more about myself, family values, and human relationships between Brazil and the US. This experience led me to more international travel, Brazilian family and friends, surviving a new language, but most of all; it led to a refined perspective for me to explore more of the world, and continue a striving effort to become a global servant leader.
Eathan Campbell, GNSE to Germany
University of Arkansas Rotaract Club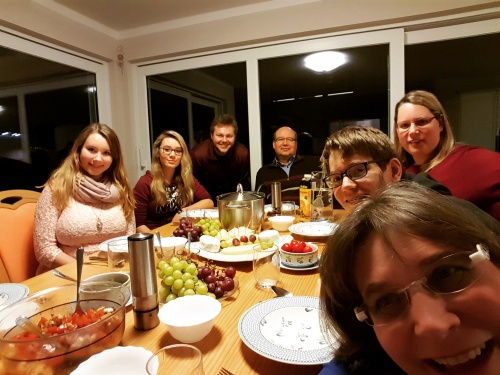 For me, this was an experience I would not trade for any other. Being in another country, around others speaking and acting different from yourself, is an eye opening experience. I learned to adapt to situations that I would never have thought of and I gained confidence that will last a lifetime. Most important of all, I built life-long relationships with others. I am proud and honored that my host family has accepted me as a true member of their family and I am happy to say that we stay in touch frequently. If you go into New Generations Service Exchange with an open mind, you will learn and accomplish many great things. The image of my host family and Claudia (closest to camera), the NGSE coordinator in Germany.
Kagan Reagan, NGSE to Germany
Fayetteville, Arkansas
As if waking to find I'm sailing a serene sea, I realize my exchange was the dream in which I left harbor. Although I still don't know where I'm headed, I know it's not where I thought it would be when I started my exchange. For that, the connections I made, and the timeless feeling of being suspended between distant locales, I thank New Generations Service Exchange.
I went to Muenster, North Rhine-Westphalia, Germany to do an internship at the University of Muenster Hospital doing genetics research on a hereditary neurological disease.